ST PETE PROPERTY MANAGEMENT
ST PETE BEACH PROPERTY MANAGEMENT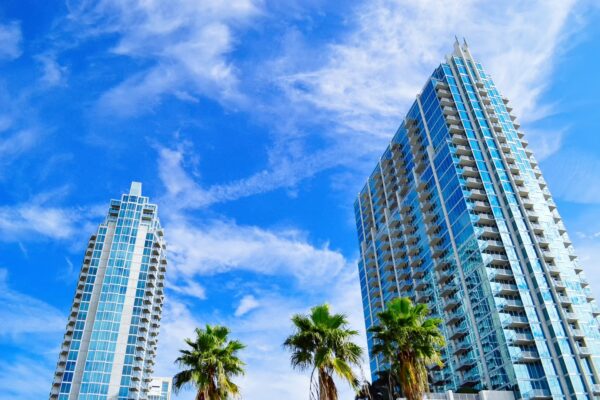 At Bahia property management we have assembled a top-notch team to head up our St Pete and St Pete Beach property management program. This is allowed us to quickly become one of the area's top real estate management companies with knowledge of the community and market which is second to none.
We focus on each client's needs with a specialized and targeted property management marketing plan specific to their investment needs. This has proven to allow our clients to spend almost no time wearing about their properties, while we ensure they are properly marketed, fully occupied and well-maintained.
With St Petersburg and St Pete Beach having some of the most beautiful beaches around, there is always a steady influx of clients looking for either residential or commercial properties. If you are either looking to hand over the management of your properties to a full-service property management firm, or looking to rent or lease a property yourself contact Bahia property management today about our St Pete and St Pete Beach property management program.
Bahia Property Management = Improved Cash Flow
With years of dedicated experience, we continue to manage many of St Petersburg and St Pete Beach's most desirable properties. With an extensive network of agents and marketing services we pride ourselves on keeping your property expenses as low as possible, maintaining occupancy, while increasing your positive cash flow.
We cater to residential real estate owners as well as those with investment properties, a second home or vacation property. When you choose our St Pete and St Pete Beach property management program we will start with an individualized marketing strategic plan to help you achieve the real estate investment goals you are set for yourself. Our current list of managed properties include single homes, condos, apartments and apartment buildings.
No matter if you live in the St Pete and St Pete Beach area or anywhere else around the world, we at Bahia would love the opportunity to help you with your St Pete and St Pete Beach Property Management.
We can also help you with your property management needs in the following areas: South Tampa Property Management, Brandon Property Management, Riverview Property Management, Wesley Chapel Property Management, Valrico Property Management, Lutz Property Management, Tampa Palms Property Management, Indian Rocks Beach Property Management, Redington Shores Property Management, Clearwater Property Management, Madeira Beach Property Management & Palm Harbor Property Management.