Landlords affected by COVID-19: Here is How Bahia Can Help
ARE YOUR TENANTS AFFECTED BY COVID-19?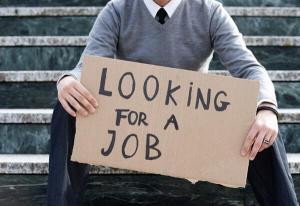 As of April, 22 million people in the US have filed for unemployment aid due to the pandemic.  Some landlords were directly affected when their tenants lost jobs and couldn't pay rent.  Because of the eviction moratorium that is in place during the national emergency, landlords cannot evict these tenants until the moratorium period expires.
IS YOUR PROPERTY MANAGER SHUT DOWN DUE TO THE PANDEMIC?
Many property management companies have been affected by COVID-19 as well.  Due to safety concerns, most companies have closed their offices and are providing only the minimal services required.  Landlords with a vacant property are finding it difficult to lease properties, because Realtors are reluctant to show houses due to safety concerns.
If you have a property manager but haven't been able to lease your property, ask whether the property manager is actually showing homes at this time.  If you haven't been able to get hold of your property manager, it's even possible that they're closed for business.
BAHIA PROPERTY MANAGEMENT: WE'RE OPEN AND READY TO HELP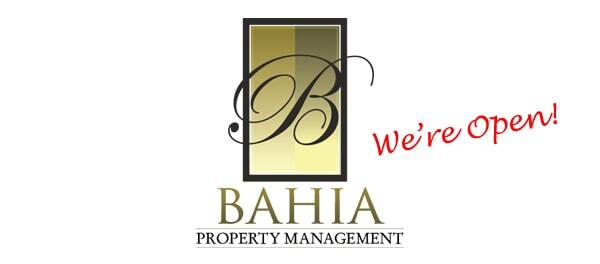 We're leasing and managing properties just as effectively as we have before the pandemic.
Our new tenants are impressed that they were able to view homes and move in quickly, when so many other rental agencies have stopped showing homes.
We had remote work technologies in place long before the national shutdown.
The Bahia team leases properties, collects rent, handles repairs and performs inspections, all through online collaboration and smart use of technologies.  Our tenants pay rent and order repairs online at any time.  For safety of both our staff and tenants during the COVID-19 pandemic, we even conduct move-ins and move-outs remotely.
We're especially focused on rent collection and new tenant screening.
Because the pandemic led to so many unemployments, we're actively working with tenants who lost their jobs so that they and the landlords can make payment agreements.  When we are screening new tenants, we make sure to verify their current employment status, since many people have lost jobs within the past 5 weeks.
Contact us.  We're here to provide the support you need.
The Bahia Property Management team is here to help.  We can successfully manage your investment property during and after this difficult time.  Call us at 813-966-9324 or fill out the form below to speak with our property manager.
CONTACT BAHIA PROPERTY MANAGEMENT
Bahia Property Management can operate your rental property successfully during and after this crisis.  If you lost your property manager, or are trying to self-manage but are struggling, we can help.  Fill out the form below to contact us: